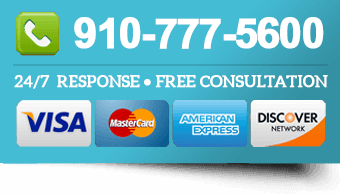 nancy sebben
15. August, 2021.
Great experience working with Michelle and Michael. I expressed what I would like in the end game. And they came through with what I expressed. Thank you for all your hard work!
zakyla hicks
8. April, 2021.
She was very very helpful and so was her team!! I messed up the dates for my court date and she took on my case with no problem! Within short notice she helped me out! Her staff was super nice and super sweet! I would recommend Ms. Sparrow to anyone and if need be I would always use her for future references!
Timmy McBee
29. May, 2020.
Bad situations can arise with blinding quickness, leaving one at the mercy of a cold and uncaring system with no voice in their defense. Ms. Sparrow and her associates graced my harrowing situation with dignity, understanding and compassion throughout the duration of my case. They have been a Godsend... I am forever grateful for the outcome of my case. A more professional legal firm with which to entrust one's future and rights are beyond my comprehension.
Oscar Peterson
27. April, 2020.
Fantastic firm and results! Professional staff, efficient, and fair! Highly recommend this firm and Michelle.
Brittney Skowron
12. March, 2020.
JAN Baker
3. September, 2019.
Excellent service every step of the way. The results were faster and better than I expected. 5+
Michael DeLucia
11. August, 2019.
Ms Sparrow and her team did an excellent job resolving my unique case regarding a DUI. Her expertise and diligence, along with her team's knowledge to help answer my questions was fantastic. I was very pleased with the outcome.
WILMINGTON LAWYER FOR CRIMINAL DEFENSE AND PERSONAL INJURY
This is a hard time right now. You are overwhelmed and confused. You just want your criminal case to go away. I want to help.
My goal is to make it as easy for you as possible. You don't even have to come to my office. We can do calls, Skype or Facetime if you like.
I will try to make sure you don't have to go to court, or at least minimize the amount of time. I will investigate to determine all of your options and I will fight for the best outcome for you. I will protect your confidentiality. I will be your liaison between you and the system.
I pledge to make this as easy as a time like this can be.
Michelle Sparrow
"Just an awesome attorney, her integrity is unmatched and indelible." – Sophia C.
At Criminal Law Wilmington in Wilmington, North Carolina, we offer legal representation you can count on. In more than a decade of legal service, our law firm has helped hundreds of clients protect their rights and freedom.
We handle some of the most challenging and complex criminal law matters, including federal cases, first- and second-degree murder, serious drug offenses, white collar crimes and sex offenses. We also handle professional malpractice claims, as well as other personal injury matters for people who have been hurt or for families that have lost loved ones.
RESPONSIVE ADVOCACY | CLEAR COMMUNICATION
If you are in legal trouble, getting a lawyer is something that you shouldn't put off. You should know that we place great emphasis on responsiveness. Knowing that arrests and injuries do not just happen during business hours, we are available 24 hours a day, seven days a week. We work hard to be available for you, communicate with you throughout your case and return messages promptly.
Our founding attorney, Michelle Sparrow, uses more than two decades of experience to achieve the best possible results for our clients. A former prosecutor and seasoned defense and personal injury attorney, Michelle knows criminal law cases from both sides of the courtroom.
She knows the strategies that prosecutors and insurance companies use to obtain results in criminal cases and understands the strengths and weaknesses of their cases. Our firm leverages this information to negotiate on our clients' behalf and to obtain favorable outcomes at trial.
CONTACT A NEW HANOVER COUNTY CRIMINAL DEFENSE ATTORNEY: DEFENSE AGAINST MURDER CHARGES, SERIOUS INJURIES AND OTHER LIFE-CHANGING MATTERS
To talk with a Wilmington personal injury and criminal defense lawyer about the legal problems you face, call Criminal Law Wilmington at 910-777-5600 or simply contact us online. Consultations are free and confidential.
Listen to Michelle Sparrow on the new podcast True Law Stories!